The Mental Health Spotlight Series is provided to showcase well-known public figures and their experiences dealing with mental health. It also serves as a gentle reminder that #youarenotalone.
Michelle Williams, Singer (1979-Present)
Tenitra Michelle Williams was born in in Rockford, Illinois on July 23, 1979. At the tender age of seven, she made her musical debut at the St. Paul Church of God in Christ, singing the hymn "Blessed Assurance." Eventually, her love of singing would steer her toward becoming a member in one of the top female singing groups of all time, Destiny's Child.
The Early Years
In 1997, Williams would graduate from Rockford Auburn High School. Skeptical of her potential to become a professional singer, she pursued a criminal justice degree from Illinois State University. However, after two years of college, she relented and decided to pursue her love of music, singing background for Monica and other artists. A chance encounter in the lobby of an Atlanta hotel would bring Williams face to face with Beyoncé and Kelly Rowland of Destiny's Child. Several months later, and in need of a new group member, Beyoncé would ask an acquaintance if they knew of any potential singers and would be referred to Michelle. The rest as they say, is music history.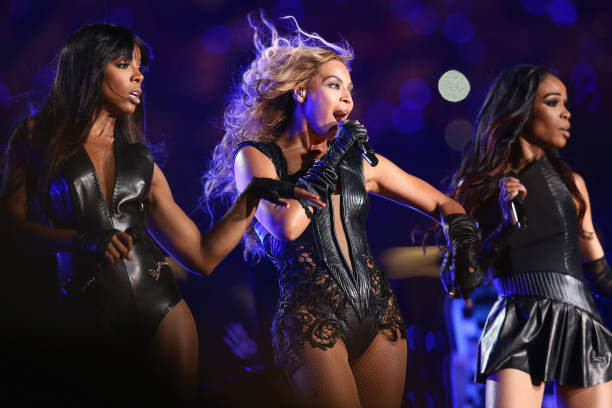 Mental Health Challenges
For the past year, Williams has made a point of documenting the highs and lows of her mental health struggles. In late 2017, she spoke for the first time about the depression and suicidal thoughts she experienced during her time in Destiny's Child. Raised in a household with a father who was a pastor, Williams has said that in her younger years, her religious background and family culture guided her toward a belief that mental health concerns did not need to be addressed in a clinical manner. She was led to believe that mental health issues didn't need to be addressed, rather praying and relying on faith alone would solve the problem.
Early on in her career, Williams would experience symptoms that she dismissed as "growing pains," particularly due to the stigma around mental illness and the lack of support or public conversation regarding mental health. However, last spring, after reuniting with Destiny's Child members Beyoncé and Kelly Rowland at Coachella, Williams would later check herself into a treatment facility for depression. She thanked her loved ones and fans on Instagram, writing, "Depression sucks, but my faith in God and my commitment to doing the work to stay well is my way out!"
Prior to the episode that forced her to seek treatment, Williams believed that she was doing well. She was working and newly engaged, but there was an underlying feeling of anger and pent up rage. She stated that she did not attempt suicide, but definitely found herself questioning life.
In the midst of planning for a summer wedding and enduring long rehearsals with the group, there wasn't one particular event or trigger that she could point to. However, she admits that her breaking point came after the Coachella performance. "I was burying it, and before you knew it, I was looking up out of the pit like, 'Oh, my God.' I'd been there before in that darkness. I was like 'No, you better go to the hospital.' By the time I got there, I was stable."
Williams encourages others to make their mental health a priority above other obligations and to seek professional help when experiencing negative symptoms. She believes that her transition from denying the problem to acknowledging it has made all of the difference in her ability to seek help when needed and improve her well-being.
Common symptoms of major depressive disorder may include a persistent sad or empty mood, feelings of hopelessness or helplessness, decreased energy, and changes in sleep, appetite, or interests. U.S. News (and Health) reports that depression can affect anyone at any given time. Neither your race, age, education level, nor gender, determines whether or not you are susceptible to experiencing an episode of depression. In 2017, major depression, also referred to as classic or clinical depression, affected more than 17 million adults (ages 18 and over) in the United States alone.
Of note, once you have experienced a depressive episode, your chances of having another one increase. It's important to speak with your support system and your healthcare team if you begin having new symptoms.
Williams is in a healthier place in her life today. She believes that each of us has the capacity to be resilient and to combat mental illness head-on. "For any of you dealing with a mental health issue, no matter how severe, I refuse to believe that we are supposed to live that way forever. Everybody has the power to say it stops here. Go and get free."
Sources:
Featured Photo Credit: Pexels Library
Photo Credit: Glenn Francis